Free On-Demand Webinar
Learn How to Create an Accessible eCommerce Website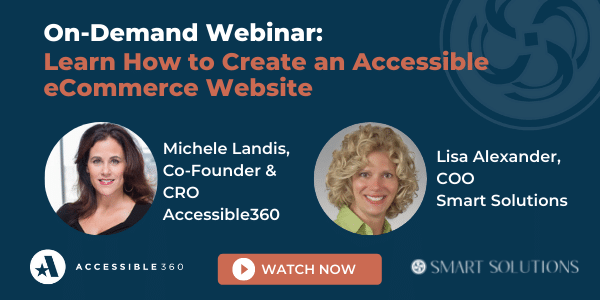 Website accessibility is important for the success of your online store. It not only attracts more customers and prevents potential non-compliance lawsuits, but also improves your search engine performance.
Hear Michele Landis, Co-Founder and CRO of Accessible360, and Lisa Alexander, COO of Smart Solutions, as they discuss website accessibility and compliance.
In this on-demand webinar, you will learn:
What is website accessibility compliance?

How to test your website to see if it is compliant.

How to obtain compliance and then how to stay compliant.

Practical steps to Compliance of Digital Products and Corporate Equitable Access Policy & Governance of Inclusion.
BONUS: All on-demand webinar registrants will receive a Quick Look of their website, compliments of Accessible360! Don't wait, watch the recording today.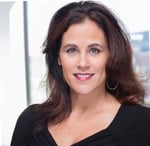 Michele Landis
Co-Founder and CRO, Accessible360
Michele Landis is a Co-Founder & CRO of Accessible360, the leading live user auditing company and a digital accessibility specialist in the United States. Michele is an experienced leader within programs focused on inclusion and equitable access. She spends a lot of time educating companies and business associations on how to tackle an accessibility audit project, how to build with inclusive design, and the key points to the true business case for accessibility.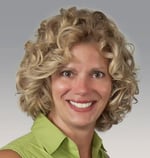 Lisa Alexander
COO, Smart Solutions
As the Smart Solutions COO, Lisa guides strategic direction, improves efficiencies, and ensures all team members have the resources and training they need to be productive, stay current in our technology stacks, and become the best they can be. With a start in the US Army Signal Corps, creating and managing communications and information systems for the command and control of combined arms, Lisa has over 30 years experience in information technology with the last 13 years dedicated to architecting and building eCommerce solutions.
More Website Accessibility Resources