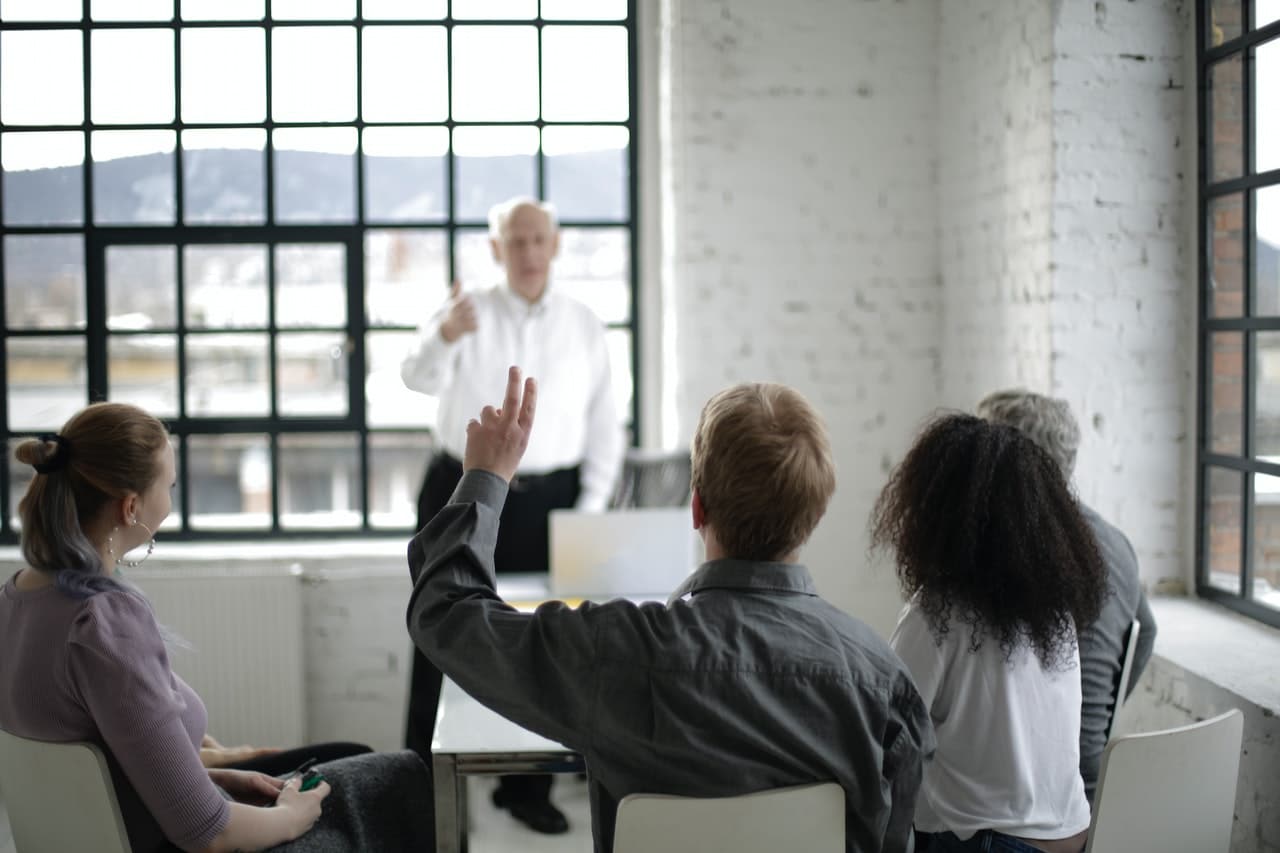 Working With an eCommerce Agency: Everything You Need to Know
Scroll to read the entire guide here or download the PDF.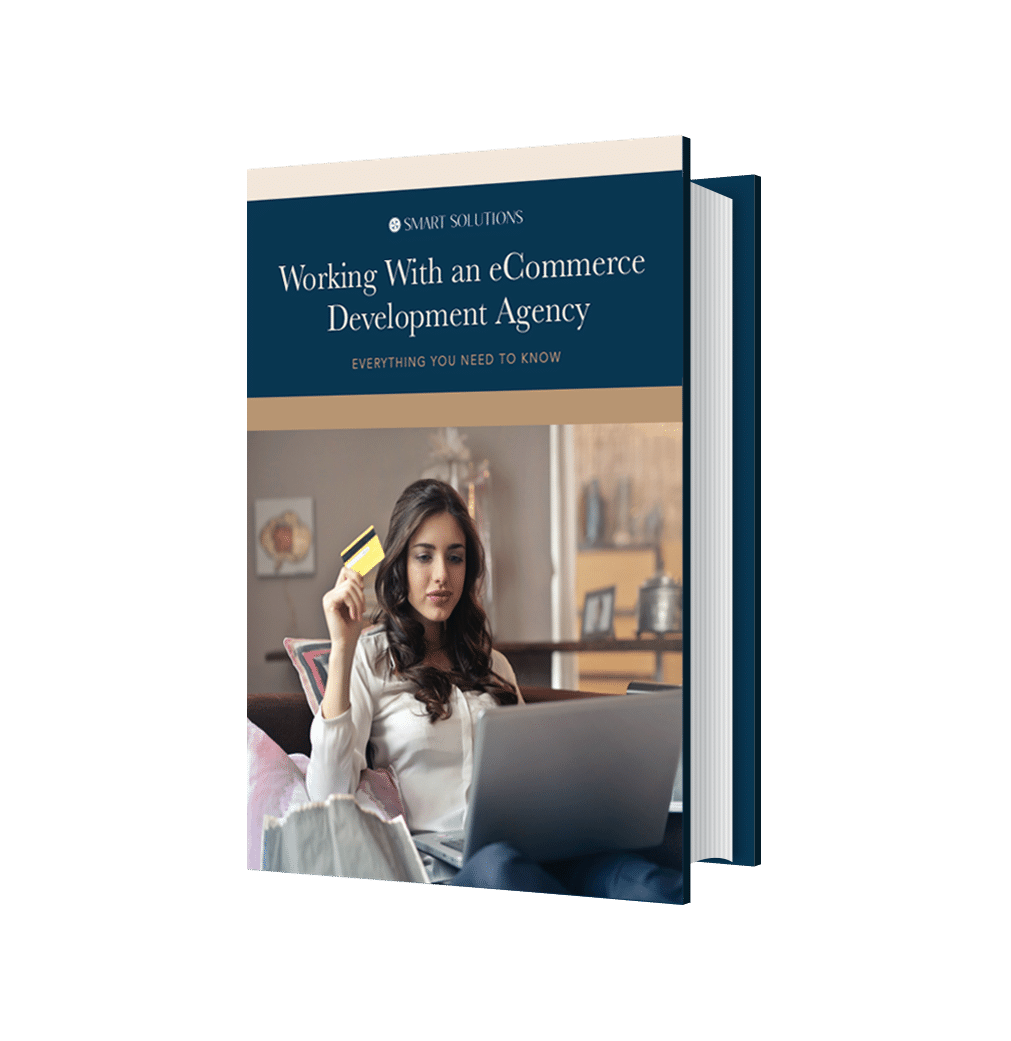 Download the Guide
Get the complete guide delivered right to your inbox.
In this guide, you'll learn what it takes to work with eCommerce agencies and discover how they can help your eCommerce business.
There is no time like the present. Enterprise businesses recognize the importance of leveling up their eCommerce platforms. As online retailers are making tactical eCommerce decisions, those gaining the most ground will be the organizations that have partnered with eCommerce agencies that live and breathe eCommerce and know how to implement competitive strategies that will build engagement, instill loyalty, and drive conversions.
This is literally the guide you and your business have been waiting for. It addresses the eight key areas that should be of interest to you when selecting an eCommerce agency partner:
What an eCommerce development agency is
What services an eCommerce development agency offers
What to look for when choosing an eCommerce agency
What questions to ask an eCommerce agency
What questions an eCommerce agency should ask YOU
The most popular eCommerce platforms
Which eCommerce analytics tools to choose
The most important analytics metrics and KPIs for an eCommerce website
We are your long-term solution to your eCommerce needs. Our job is to keep up with the ever-evolving needs of online shoppers and consumers. In this guide, we will be alerting you to the aspects that matter when it comes to working with an eCommerce agency to level up your business.
Jump straight to the chapter you wish to by selecting any of the options below.
Everything You Need to Know
Anybody selling anything is trying to do it online nowadays, and for good reasons. And since eCommerce provides a more convenient and discreet shopping experience and makes it easier to compare prices, it's what most people prefer.
With eCommerce already trending, the coronavirus pandemic accelerated its growth by up to 5 years, according to the World Economic Forum. In the first quarter of 2020, eCommerce penetration in the U.S. has achieved 10 years' growth.
In other words, the future—where people go online to shop—is already here. We're living it right now. So, what does this mean for you, as a business owner? You need to jump on the eCommerce bandwagon. Online is where people shop and, if you're not there already—or doing it half-heartedly—you're missing out. You need to step up your game.
Now, just like anything in life, setting up and running an enterprise-level eCommerce store that generates real revenue, stimulates shopper engagement, and creates customer loyalty requires real experts, especially with today's fiercely-competitive markets. Everybody and their grandma are selling products online now, your online store needs to use competitive strategies to make an impression and outperform your competition.
That's where the expertise and experience of an eCommerce agency can help, and that's why we've created this guide: to explain everything you need to know to work with an agency and learn how they can help your eCommerce business compete in today's eCommerce battlefield.
What Is an eCommerce Development Agency?
eCommerce development agencies offer services related to eCommerce. That's a no-brainer.
What's not so obvious though is what that really means. What are "eCommerce services," exactly, and why do they matter?

An eCommerce agency is a group of professionals from different disciplines who help you achieve your eCommerce goals. Unlike digital agencies that offer marketing-related services, these guys understand eCommerce inside and out- they live it and breathe it.
eCommerce agency pros know the "what" and "how" of the online shopping experience and customer journey. They also have the technical know-how to design, build, and manage the right eCommerce solution for your business. The best eCommerce development agencies will help you tap into market trends, leverage advanced technologies, and infuse creativity into your online store.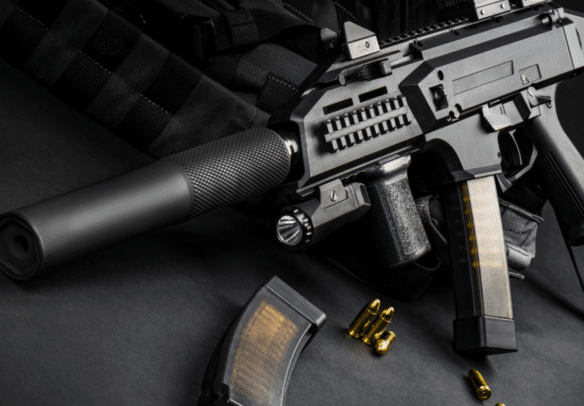 CUSTOMER SUCCESS STORY
Silencer Shop
"Smart Solutions knows Magento well enough to do anything - and we pushed the limits. They were flexible with our constantly shifting priorities. If you're looking for a webshop with solid Magento knowledge, I highly recommend Smart Solutions."
What Is the Difference Between an eCommerce Development Agency and an eCommerce Marketing Agency?
An eCommerce marketing agency's main focus is about marketing your online store. They'll write content to promote your products and services, work with you to figure out what shopping feeds you need to be in and handle all the technical, acronym-filled aspects of marketing.
This includes everything from SEO (Search Engine Optimization) to PPC (Pay Per Click), SEM (Search Engine Marketing), and anything else that drives traffic to your website. For a small company without a dedicated marketing team, these agencies are an all-in-one marketing solution.
In contrast, eCommerce development agencies provide a full scope of strategy and support for every aspect of your eCommerce business. These agencies are technically-capable and can plan and execute more complex solutions. For bigger companies that require innovative, agile solutions, working with an eCommerce agency is the right move.
eCommerce development agencies are also involved in the technical aspects of an eCommerce business, like website design and development, platform migration, data-migration, content personalization, and back-office integrations.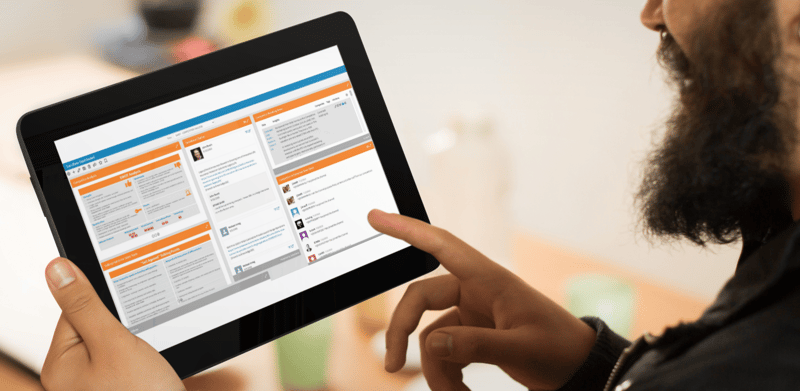 If used in tandem, an eCommerce marketing agency would develop your marketing strategy and related content and an eCommerce development agency would handle the technical implementation and execution of this strategy.
What Services Does an eCommerce Development Agency Offer?
Strategy and Consulting
Moving fast is only good when it's moving in the right direction. And that's what strategy and consulting are all about. These services ensure that your eCommerce spending and efforts will get your business to where you want it to be.
Even though premium strategy and consulting services come with a price tag to match, you'll end up saving much more in the long run. Having eCommerce experts evaluate and help guide your strategy is the best way to ensure maximum ROI for every dollar you invest in your eCommerce initiatives.
eCommerce Development
This service covers all the tech wiz stuff that your business needs to launch and run an online store. eCommerce development services typically include the following:
There are lots of eCommerce platforms out there. Magento (now Adobe Commerce), Shopify, BigCommerce, and WooCommerce are some of the key players and just the tip of the eCommerce platforms iceberg. And while all of these platforms are good, every platform isn't necessarily good for you.
Each eCommerce platform has its advantages and disadvantages, and you'll need someone who knows limitations, features, scalability, and stays on top of platform roadmaps to help you make the right choice. And by the right choice, we mean one that will meet your immediate goals and facilitate years of online growth.
Developing the front end of your eCommerce solution is all about getting the customer-facing parts of your website looking and functioning properly. If your eCommerce store was a car, the front end is everything that's outside the hood.
It's more about how it looks and functions instead of how it actually works behind the scenes. Good front-end development gives your customers the best experience during their shopping journey on your website. It only takes about 50 milliseconds (that's 0.05 seconds) for users to form an opinion about your website that determines whether they like your site or not, whether they'll stay or leave. Don't take any chances, use a professional eCommerce development agency to ensure there are no snap judgments about your brand's credibility.
This is the exact opposite of front-end development. We're under the hood of the car now. When people visit your website, create an account, add an item to their cart, and checkout, the backend bit is how your store processes all interactions, handles inventory and order fulfillment, notifies the customer, and integrates with your ERP, CRM, etc.
This is the technical implementation that makes an online store function like a well-oiled machine. It's the kind of stuff that nobody cares about because they don't notice it until it stops working.
Custom Extensions and Features
If you want to extend the functionality of your eCommerce store and ensure it meets all your business and functional requirements, you'll likely need custom extensions or features. Of course, the types of customizations you'll need will depend on the eCommerce platform you're using. In the end, though, the goal is the same, adding custom functionality to your website to ensure you can meet your business goals and objectives.
Tracking and Analytics
You can't make well-informed business decisions without data. And that's why setting up tracking and analytics is important. If not set up properly, you could end up with the one thing that's worse than no data, which is the wrong data.
When your eCommerce tracking and analytics are set up properly by people who know how to collect accurate data with tools like Google Analytics, Kissmetrics, and Woopra, you'll be able to track metrics that allow you to make data-driven decisions to improve customer engagement and increase conversions.
UI/UX Design
Not so very long ago, designing websites was mainly about looks. The goal was to make things look pretty. Throwing in a parallax effect with some nice colors was enough to get the job done. Nowadays, things have changed.

Websites have more intricate functionality and user experience is crucial. People shouldn't have to think about how they can do whatever it is they want to do on your website. Users should be able to intuitively find what they're looking for, add it to their cart, get product recommendations from verified buyers, and check out with ease. And that's what UI/UX design is all about: creating intuitive digital experiences that look good.
For an eCommerce retailer, good UI/UX design is what builds brand loyalty, drives conversions, and keeps customers coming back.
eCommerce Website Optimiz

ation
Even when you have an eCommerce website that's performing well, there's always room for improvement. And the more traffic your website has, the more important it is to keep optimizing your website. A slight performance improvement on your enterprise-level store could generate hundreds of thousands of dollars of increased revenue.
These optimizations include everything from improving page load speed to A/B testing different versions of copy and even designs and the user journey for your website. Having optimized plenty of eCommerce websites before, an eCommerce agency can help you quickly identify areas for improvement on your website and how to make it happen.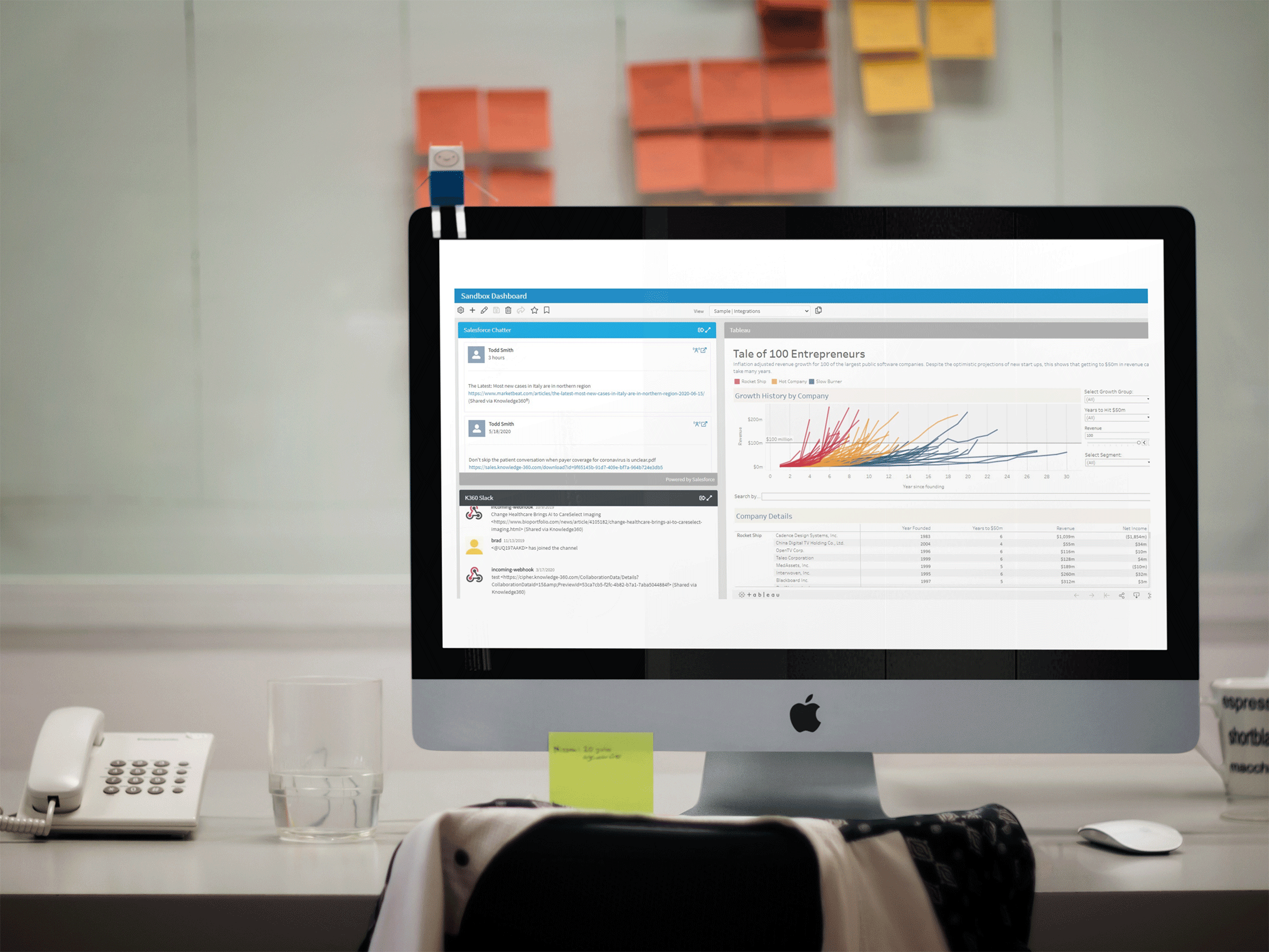 Back Office Integrations
Your eCommerce store is an integral part of your business along with your ERP, CRM, and POS systems. If you want to maximize operational efficiency, you need to ensure proper integration between systems. Your eCommerce store and back-office systems should be properly integrated and work seamlessly together, and that's what this service is all about.
After taking the time to understand how your business works, and how different systems interact with each other, an eCommerce agency can help you bring it all together with a custom integrated system. They will develop the tools and processes you need to ensure all the moving parts run together as one, ensuring the best experience for your customers.
Even though customers don't see any of your back-office processes, poor or clunky interplay between different systems can result in all sorts of client-facing problems. This includes everything from delayed orders to shipping the wrong products to the wrong customers. In other words, they're the type of problems that waste your time and hurt your business reputation. All of it is avoidable with a systems integration solution, which can be provided for you by a good eCommerce agency.
What To Look for When Choosing an eCommerce Agency
The eCommerce agency you choose to work with will be heavily involved in pretty much everything your online store does. Choosing the right agency requires careful evaluation. To do that, you need to know what you're looking for.
The following are the top considerations to keep in mind when choosing an eCommerce agency:
Industry Experience
Hiring an eCommerce agency with relevant industry experience will make life a whole lot easier for you, especially if you're in a technical industry. The more technical and regulated your industry is, the more important it is to find an agency with relevant industry experience.
When you work with an agency that understands your business vertical, there will be fewer things to explain, less frustration when they don't "get it", and more productivity in getting things done. Otherwise, good luck explaining your cybersecurity services to an agency that usually works with online retailers selling shoes.
Solid Portfolio
The closest thing to a guarantee that the work you need can and will get done is historical proof. That's why you should look for relevant portfolio samples.
In addition to providing proof positive for success, having relevant samples means that the agency is familiar with the challenges of similar projects. When that's the case, they will likely come up with creative solutions or propose a better way to complete the project, define a task, or improve operational efficiencies based on prior experience. Keep in mind that if you're working in a niche market, it may be hard to find an agency that has worked with a business that's exactly the same as yours in the past. In that case, you can work with an eCommerce agency with high-quality samples and great references even if they're not in your vertical.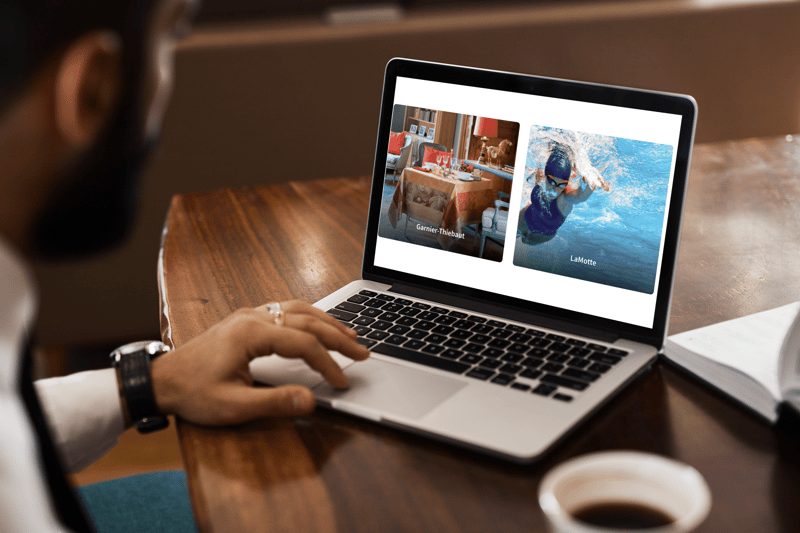 Personality and Cultural Fit
Whether it's a one-time project or an ongoing strategic engagement, you'll be frequently working with the eCommerce agency partner you select. There are always meetings, calls, and planning sessions to discuss and agree on features, functions, and goals.
So, if you like the team, working with them is a great idea. Working with pleasant and friendly people will make the process a whole lot easier.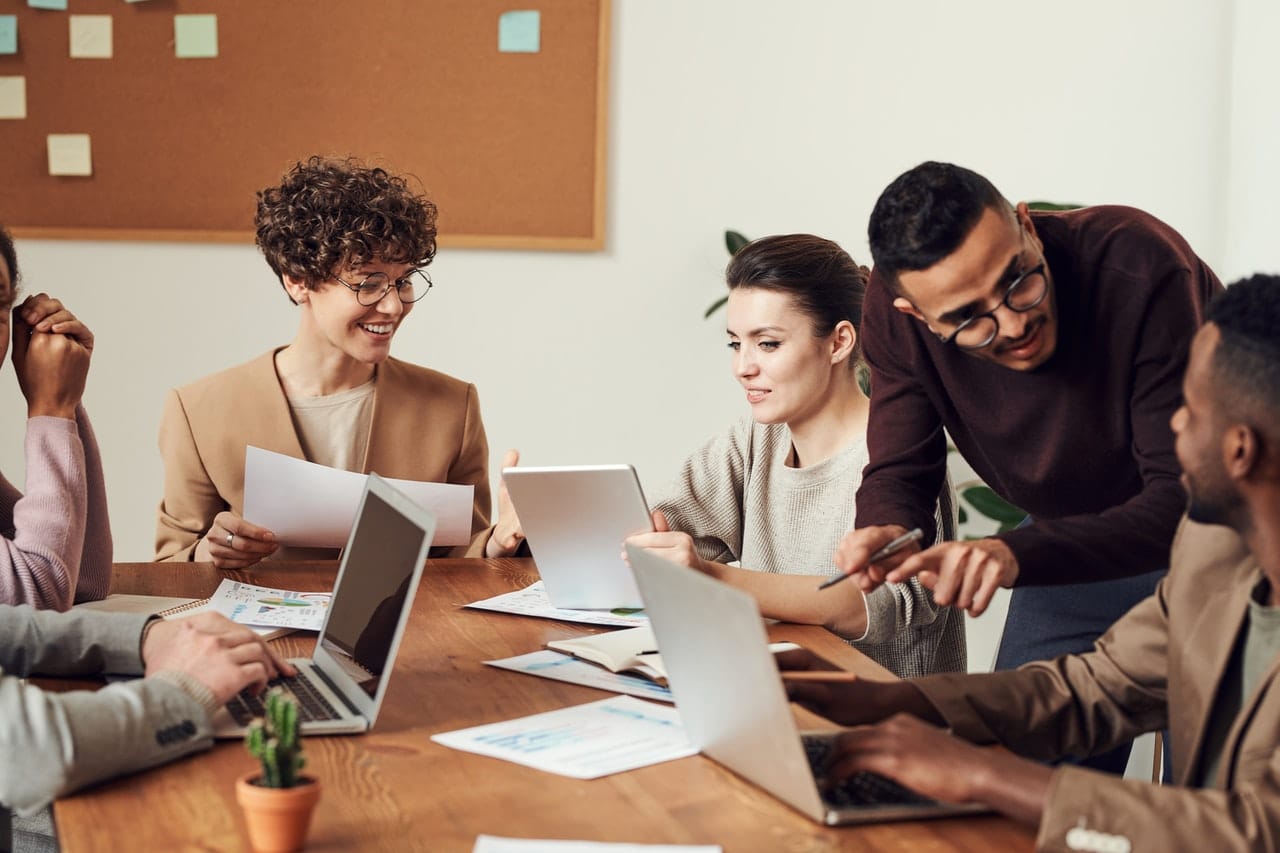 Post-Launch Support
Here's a sad fact about working with many eCommerce agencies: once your project is done, you may be deprioritized. Since the bulk of work usually ends once a site is deployed, some agencies are quick to move on to other clients and new projects and push ongoing support work lower in the priority queue.
When you're no longer a priority or not willing to commit to a big support plan contract, response time to your issues and feature requests may be slow. In this rapidly changing eCommerce environment, your online store will always need ongoing support and TLC. And that's why you should work with an agency that remains engaged and values existing client relationships even after your website goes live.
Before you start working with an agency, you should always ask questions about their support protocol:
What are the post-launch support systems and protocols?
How much will this support cost?
What are the available support options?
Do they set up regular strategy sessions?
It's important to remember that one of the most critical components of any successful eCommerce strategy is also one of the most overlooked—ongoing maintenance & support. Yes, it's crucial to build your online store on a good foundation, but it's the regular upkeep that will ensure your website's long-term effectiveness in retaining customers, search engine rankings, customer engagement, and ultimately drive conversions. Ensure you engage with an eCommerce agency that is committed to partnering with you for the long haul to make this happen.
Network of Partners
We live in a specialized world. People usually need to accumulate a great wealth of knowledge and experience if they want to master anything. So, what do agencies and people who are great at everything have in common? They don't exist.
While many eCommerce agencies do offer a full range of services, they will often tap into a network of long-term strategic partners to get things done. Even retailers earning multi-millions of dollars online use the help of external experts to solve challenging issues.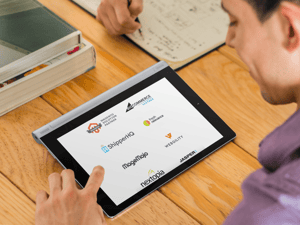 There's no way that whatever agency you're working with has the best experts for integrations with ERPs, CRMs, technical SEO, advanced analytics… you get the point.
So, how do you ensure that you're working with an agency that will provide the best quality for all components of your eCommerce implementation? You ask them about their network of technology partners to make sure they have one. This is a major benefit of working with a well-connected eCommerce development agency.
Platform Experience and Certification
There are several platforms competing in the enterprise-level eCommerce space. And that's why you need to work with an eCommerce agency that thoroughly understands your business and technical requirements, the platform you're using OR the platforms you are considering.
While most people with basic development experience can watch a few tutorials and build a Shopify store, not everyone can build a scalable and reliable website, with atypical features not included out of the box, based on industry best practices. You know, something that won't be rendered totally useless with the next version upgrade or security patch. That's why you should always work with certified experts in your eCommerce platform of choice.
In addition to building reliable eCommerce solutions, certified partners always know about future updates before they are released. This allows them to scout ahead and help you plan updates and improvements to your website in a way that makes them future-proof.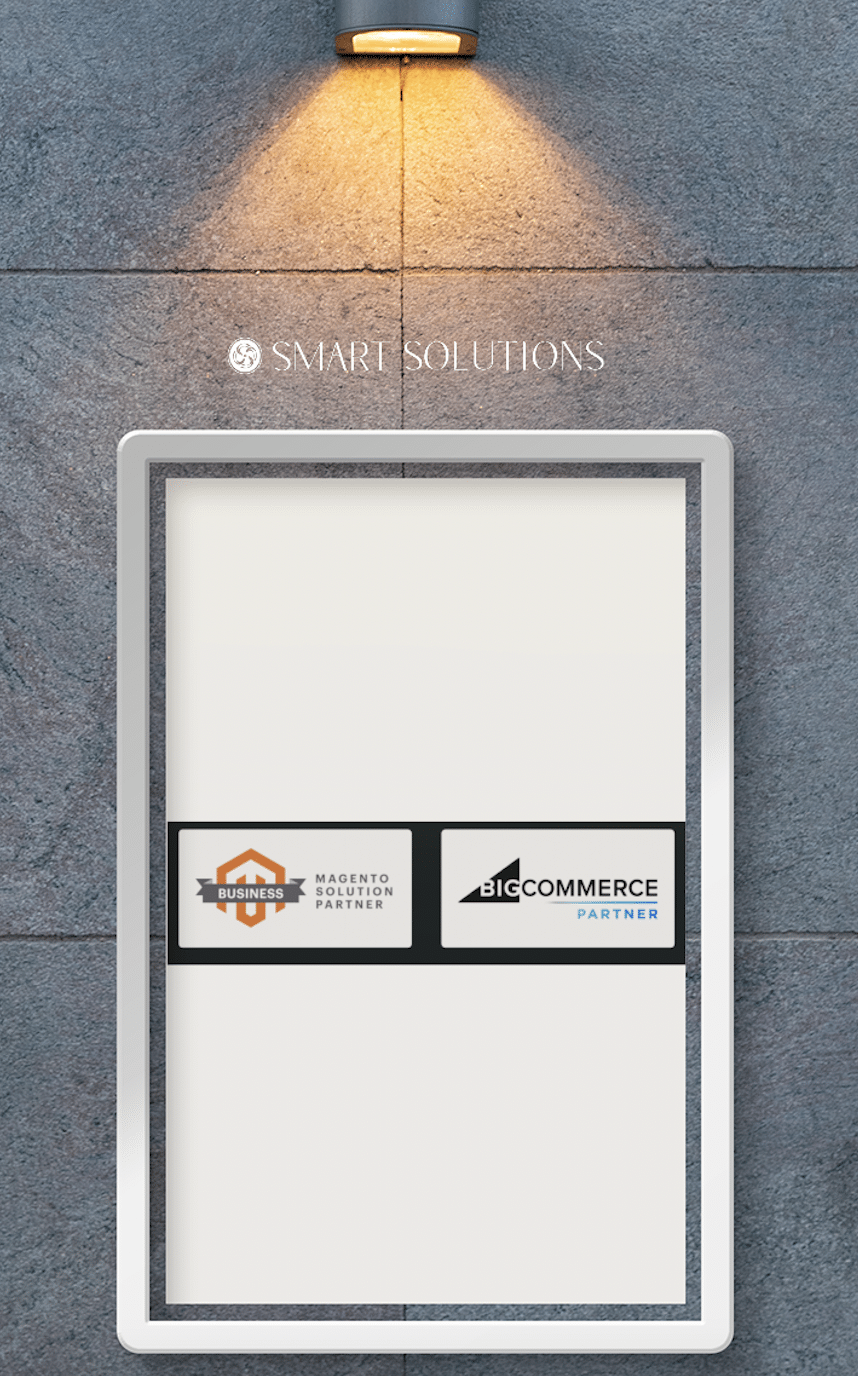 Customer Reviews
Everyone is a hero in their own story, even agencies. So, asking an agency how they treat their customers and expecting neutral answers is pointless. Of course, according to them, they are a customer-centric, service-focused, work-loving, quality-worshipping agency. That's what everyone says, and it doesn't count for anything.

Instead of buying into this stereotypical response, look at the agency's reviews and ask for references. This way, you can verify that an agency does offer good customer service and deliver high-quality work. If you personally know a retailer who has worked with an agency before, that's even better.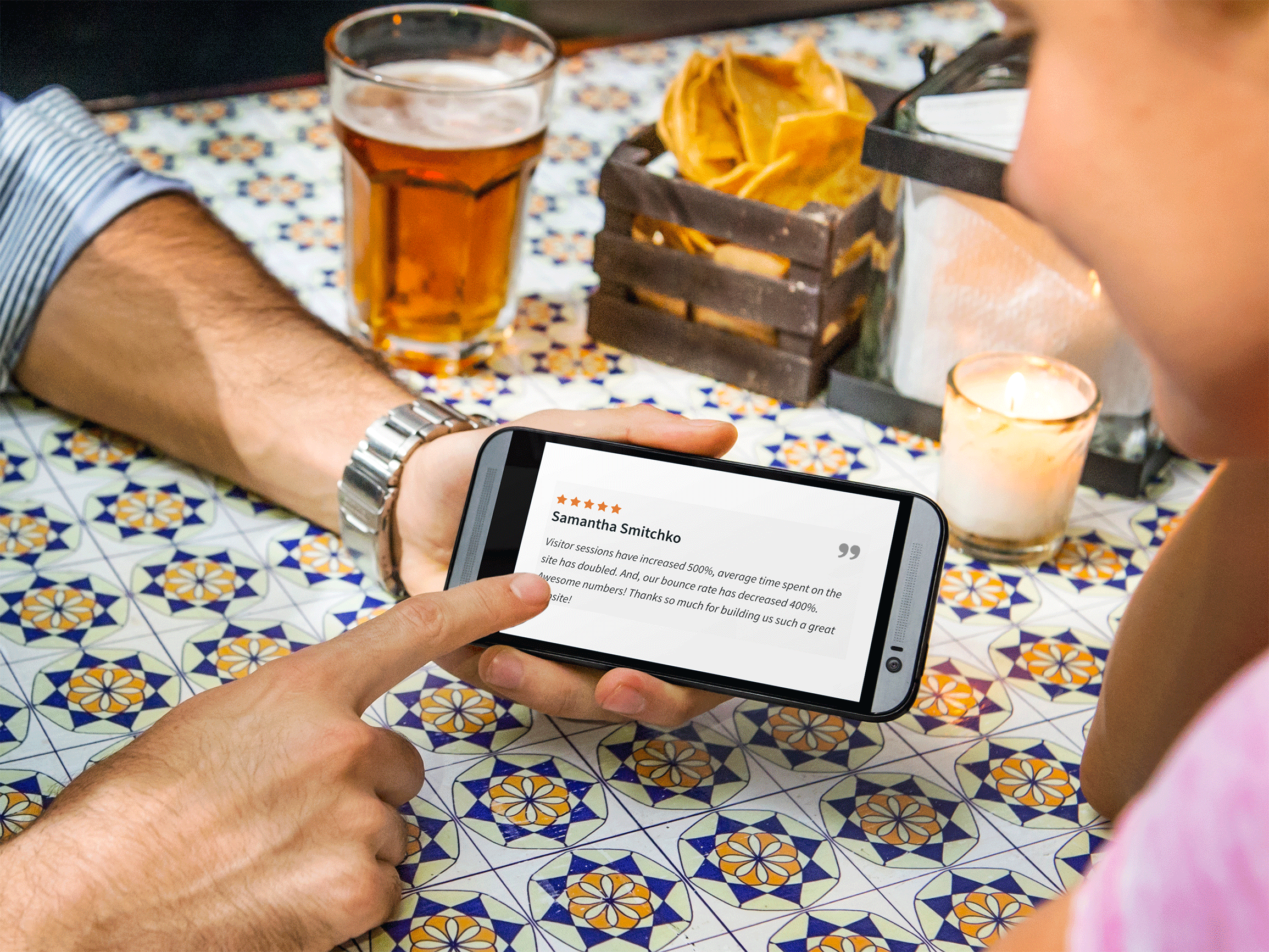 What Questions Should I Ask an eCommerce Agency?
If you're interviewing an eCommerce agency to determine if you're a good match and don't know what questions to ask, that's completely normal. Interviewing an agency isn't exactly something that you do every day. We've got you covered.
Here are the top questions that you should ask an eCommerce agency before you start an engagement with them:
Cost-Related Questions:
What is the usual cost of ownership for a similar project?
How did you come up with the cost estimate of my project?
What is your typical fee structure?
How do you handle change requests from the original agreed-upon scope?
How do you handle potential budget overruns?
What is your payment schedule based on?
Quality-Related Questions:
Have you worked with a company from my industry before?
How many projects similar to mine have you completed in the past?
Can you provide me with your references?
How many people will be working on my project?
How long have you been working with my eCommerce platform?
What certifications do you have as an eCommerce agency?
What certifications do the developers working on my project have?
How much work on my project will you outsource?
Process-Related Questions:
Can you give me an outline for the process of developing my project?
What is the expected timeframe for completing my project?
What happens if this timeframe is exceeded?
What is your policy for ongoing maintenance and support?
Who will be my point of contact if we decide to work together?
What is your preferred method of communication?
What do you expect from me to make the project run smoothly?
When are you available to start my project?
What are my initial "on the hook" items and time requirements to get the project off and running?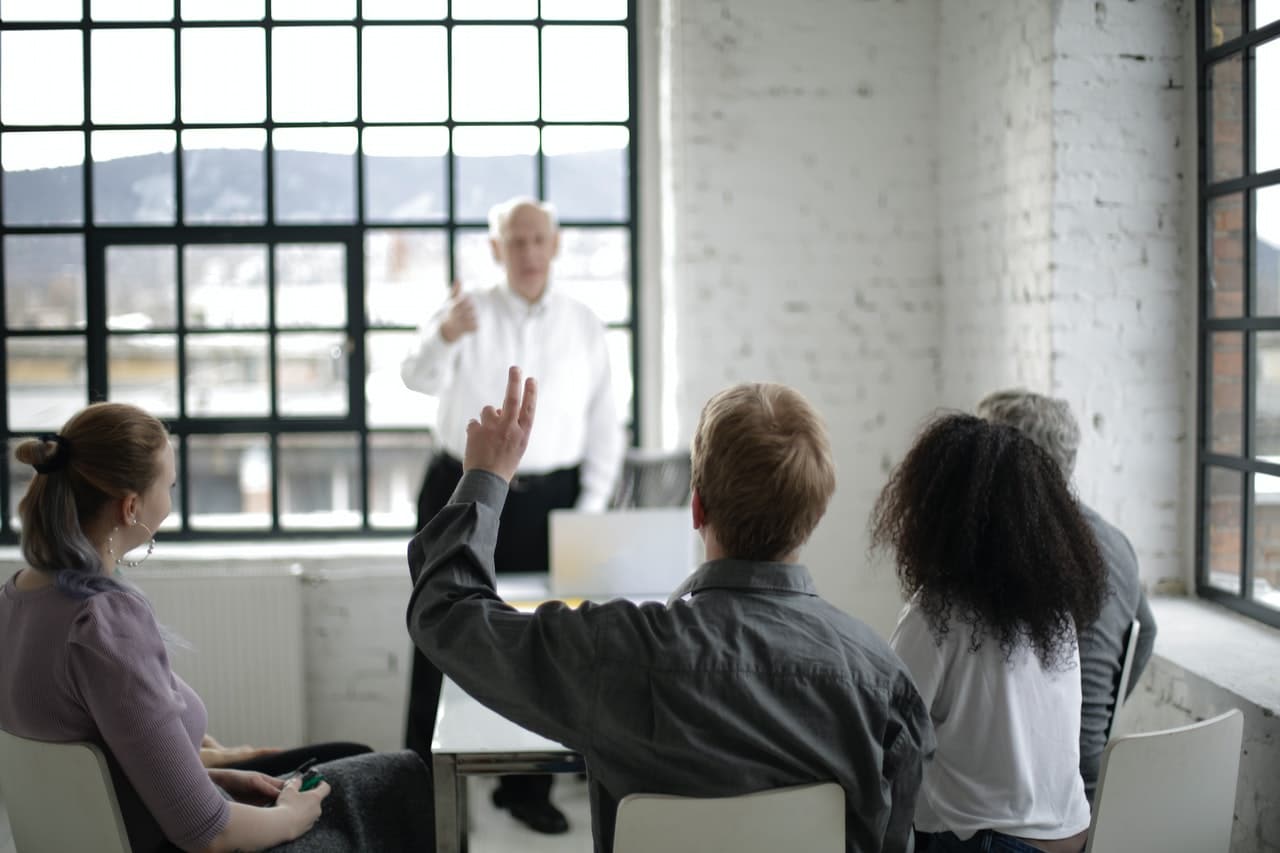 The above questions will help you get the conversation going, and find out whether an agency is a good match for you or not. And of course, you should set some clear expectations before jumping on a call with an agency for the most critical items- timeline and budget.
What Questions Should an eCommerce Agency Ask Me?
When you start interviewing eCommerce agencies, they will have questions for you as well. Being prepared and having clear answers will help you and the agency decide if you're a good match and will make it easier for them to guide you in the right direction.
If the eCommerce agency that you're considering working with isn't asking the right questions, this should raise a big red flag. It's a sign that the agency won't be able to prepare a realistic cost estimate and lacks experience with sites as complex as yours.

Here are some of the most common questions that eCommerce agencies ask their clients:
What types of products/services do you offer?
What type of data will you need to migrate to your new website?
What challenges are you facing with your current eCommerce platform?
What does your current online store do well?
Who are your target customers?
Do you sell direct to consumer, direct to business, both?
Who are your top competitors?
Do you have an in-house marketing team?
What metrics do you use for measuring success?
What is your budget for this project?
What is your AOV (Average Order Value)?
What is your timeframe for project completion?
Do you have a specific eCommerce platform in mind?
What is your preferred payment gateway?
Which ERP (Enterprise Resource Planning), POS (Point of Sale) and CRM (Customer Resource Management) systems do you integrate with?
Do you require multi-language or accept multiple currencies?
What other systems do you need to integrate with (online chat, analytics services, verified reviews, etc.)?
What are your shipping requirements? Do you ship internationally?
Do all your customers see all the same products, prices, payment, and shipping options?
Do you have an approval process for online ordering?
Of course, you might not have answers to all these questions, and that's okay. If you don't have a preference for a specific eCommerce platform, for example, an agency can help you make an informed decision based on your current needs and future growth plans. However, doing some pre-call research will make the conversation much more productive and ensure you will get the best possible proposal and recommendations.
What Are the Most Popular eCommerce Platforms?
There are plenty of good eCommerce platforms out there. The right platform for you depends on things like the scale of your business, your industry, and your overall project budget. Some platforms are easier to use, some provide more flexibility and customization options, and others are preferred for specific industry verticals.
While you should consult the eCommerce agency you're working with on the best platform for your business needs, having some familiarity with the most popular eCommerce platforms won't hurt.
Shopify / Shopify Plus
Shopify is arguably the easiest-to-use eCommerce platform. The basic version of Shopify is one of the best options for small to mid-sized businesses with less than 100 SKUs (Stock-Keeping Units). For larger enterprises that want to use this platform, there's Shopify Plus.

In general, this platform is better for B2C, with excellent scalability options and a large app library to choose from. And of course, if you have the budget—and there's a need for it—you can customize Shopify to meet just about any functional and technical requirements you may need.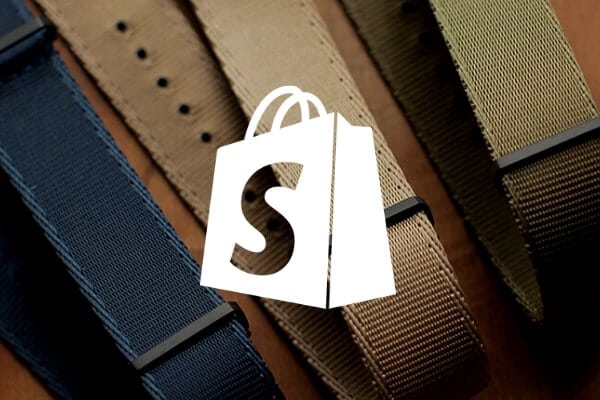 BigCommerce
For B2B and B2C companies with large and complex product catalogs, BigCommerce is a solid choice. This eCommerce platform has different pricing tiers based on annual sales volume. This SaaS platform is ready to support large product offerings out of the box and its functionality can be extended with third-party applications.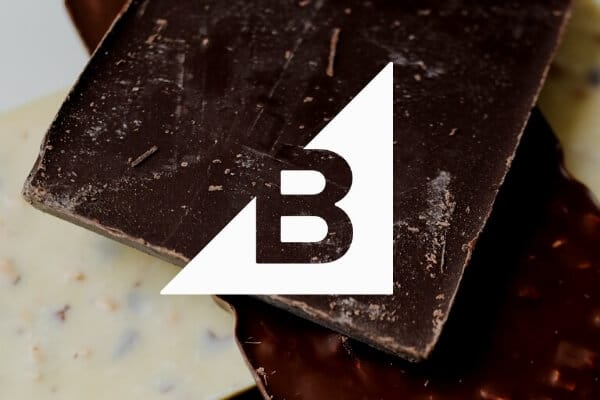 Magento (now Adobe Commerce)
Adobe Commerce powered by Magento is a highly-capable eCommerce platform. Magento was initially released in 2009 and was replaced with the improved version, Magento 2.0, in 2015. And just like how with great responsibility comes—or should come—great power, higher development costs come with Magento projects. Magento is the leading platform for open commerce innovation. Every year, retailers on Magento handle over $100 billion in gross merchandise volume.
This platform is powerful, flexible, and extensible. With power and flexibility comes a bit more complexity. Compared to other platforms, building an eCommerce website with Magento requires more technical development expertise. If you plan on developing an eCommerce solution using Magento, we highly recommend you work with a Adobe Commerce powered by Magento Solution Partner.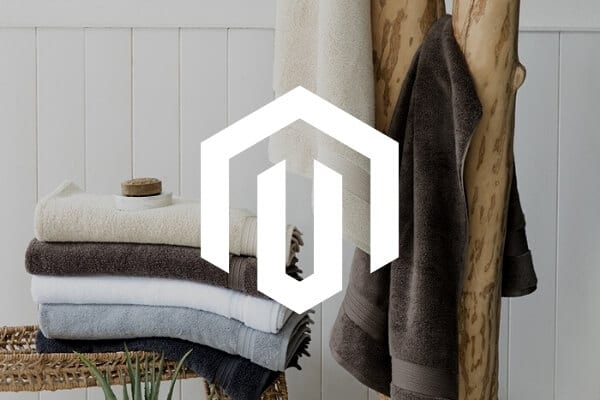 Which eCommerce Analytics Tool Should I Choose?
Data is called 'The New Oil' for a reason. When you collect and process it properly, data will help you make smarter decisions. Plain and simple, data-driven decision making drives eCommerce growth.
As an eCommerce retailer, there are no small decisions. You need to dig into the analytics data that gives you the information you need for intelligent decision making. That's where your key performance indicators (KPIs) come in. Between year-over-year growth and net profit to retention rate, these values give you a way to evaluate your company's performance and indicate whether your business is reaching its goals — and show you where you need to improve if not.
To unleash the full potential of data, you'll need to use the right analytics tools. When you work with a qualified eCommerce agency, they'll help you set up the tools best suited to track all the data you are looking for. Here are some of the most popular data and analytics tools and what they're used for.
Google Analytics*
This is hands down the most popular analytics and tracking tool on all websites, in all industries. Being a Google product means that Google Analytics can integrate with and pull data from different Google platforms and services. So, whether you're tracking your PPC (Pay Per Click) performance across the Google Display Network or organic traffic to your website, Google Analytics will give you the accurate and reliable data you need.
Kissmetrics*
eCommerce businesses need to track many metrics to optimize their websites. This includes everything from basics (like bounce rate and session duration) to more advanced stuff like user behavior, subscription revenues, and cart-to-purchase conversion rates.
It doesn't matter if you're a SaaS company or a cosmetics eCommerce retailer. If you're selling anything online, Kissmetrics will help you increase conversions and could improve customer lifetime value.
Mixpanel*
Mixpanel is designed to help eCommerce retailers better understand their customers and how they're using their products. All you have to do is have your eCommerce agency connect Mixpanel to your data lake and you'll find answers to all your questions.
If you're looking to convert, engage, and retain more of your customers, this tool will give you all the data you need.
Woopra*
Woopra is an analytics tool that helps teams make data-driven decisions to improve their customer journey. By collecting data from different customer touchpoints, Woopra will help you better understand customer trends, and focus your efforts and resources on improving your customer journey and ultimately increase conversions.
Since this tool collects data from different customer touchpoints separately, you'll be able to tell where in the customer journey you are experiencing problems and work fast to implement changes.
cleanCART*
While coupons help drive revenue to your eCommerce business, you need to keep them under control to protect your margins. Everybody uses some kind of coupon app nowadays, like Honey or Piggy, and that means more people will end up using your valid coupons.
With cleanCART, you'll be able to track the impact of each of your active coupons on your bottom line and stop them when needed.
HotJar*
If you want to understand how people are interacting with your website, HotJar is the tool for you. And by 'interacting with your site', we don't mean how much time they spend on a page or the bounce rates. That is a task for Google Analytics.
HotJar generates heat maps and even records user behavior on your site to help you understand what's working and what's not with your UI/UX. With the data you get from this tool, you'll know what gets people's attention on a page, where they click, and what they interact with. This visual approach will help you improve the overall customer experience and performance of your website with less number crunching.
SEMRush*
SEMRush is an all-in-one SEO tool that will help you track a ton of useful metrics related to how your website is performing in search results. Its tools and reports help with SEO, PPC, SMM, keyword research, competitive research, PR, content marketing, marketing insights, and campaign management. This includes real-time ranking change alerts, content ideas and recommendations, and identification of technical issues that might be affecting your site's rankings.
What Are the Most Important Analytics Metrics and KPIs for an eCommerce Website?
While there's a ton of data to track for any eCommerce website, some metrics and KPIs are just more important than others.
When you're discussing analytics tools with your eCommerce agency, these are the must-track metrics and KPIs:
New vs. Returning Visitors*
Getting traffic to your website costs money. Whether you're creating content to rank organically or driving PPC traffic to your website, getting your products in front of potential customers isn't free. And that's why you want people to keep coming back to your website.

A high rate of returning visitors means a higher customer lifetime value and a better ROI for your marketing spending in general. For an eCommerce website, returning visitors/loyal customers are more beneficial as you know they already have an interest in your brand and are easier to convert. Statistics show that returning visitors have a 75% higher chance of making a purchase than a new visitor.
Bounce Rate*
Bouncing off your eCommerce website is like entering a store, looking around for a few seconds, then leaving without doing or saying anything. And just like how you'd be concerned when this happens in a physical retail location in real life, you should be concerned when it happens on your eCommerce website.
While this metric won't show you why you have a high bounce rate, it'll sure bring the problem to your attention so you can investigate further. Keeping a low bounce rate on average is an important part of optimization, but most people don't actually know what a bounce rate really means for their conversions. So, to determine whether your bounce rate is high or not, it's important to benchmark against the average number for your industry and evaluate it against your business KPI's.
Pages Per Session*
Knowing the average number of pages that people view per session will help you discover different, interesting trends. You can identify problems with your internal linking and better understand which landing pages are successful by their associated page views per session.
Not only will this help you understand which types of content are performing best but it'll also help you discover which of your user segments are more interested in what you are saying and what products you offer. Keep in mind that the more pages people view per session, the more likely they are to convert.
Average Session Duration*
People tend to hang out for longer at places they love. They also tend to spend more time on websites that interest them. If you want to know how interesting your website is to visitors, the average session duration is an important metric to track.

If people tend to spend little time on your website, there could be something wrong with the design, content, or the overall user experience. When you change something and see the average session duration time increase, you'll know you're moving in the right direction.
Traffic Source and Device*
When it comes to eCommerce, traffic is money. The more people that visit your website, the more sales you're likely to make. And that's why you should keep a close eye on your website's traffic.
In addition to knowing how many people visit your website, you should also know the traffic sources and what devices your customers are visiting your website from (desktop, mobile, or tablet). This will help you better optimize the customer experience for each device and provide statistics to know which traffic channels are performing best.
Click-Through Rate (CTR)*
The Click Through Rate is a key metric for measuring the effectiveness of your CTAs (Calls to Action) and copy in general. It helps you understand your customers—it tells you what works (and what doesn't work) when trying to reach your target audience. It doesn't matter if it's a Google ad, a landing page, or any other online marketing material. If people read it and take action by clicking to proceed to the following step or page, this means that you're doing things right, which will translate to a higher CTR.
A low CTR could indicate that you're targeting the wrong audience or that you're not speaking their language persuasively enough to convince them to click. If people don't click through, you might want to split-test different versions of marketing material for different customer segments.
Conclusion
Whether you're launching a new eCommerce website or have one that has been up and running for years, working with an eCommerce agency is something you'll need to do at some point. When you reach an enterprise-level scale, trying to launch or manage an eCommerce website yourself is not an efficient use of your time and money.
Your time as an eCommerce retailer is better spent actually working ON your business. No matter how hard you try to manage your eCommerce infrastructure internally, you simply won't be as efficient as an experienced eCommerce agency that does this for a living and lives and breathes eCommerce. And despite sounding super-complicated, working with an eCommerce agency is the best hands-off approach to managing your eCommerce website.
Be sure to set your expectations and goals, establish communication protocols and strategies, and understand your ongoing support engagement agreement with an agency. With all that behind you, you'll be ready to move forward with an eCommerce agency partner that will ensure your ongoing success.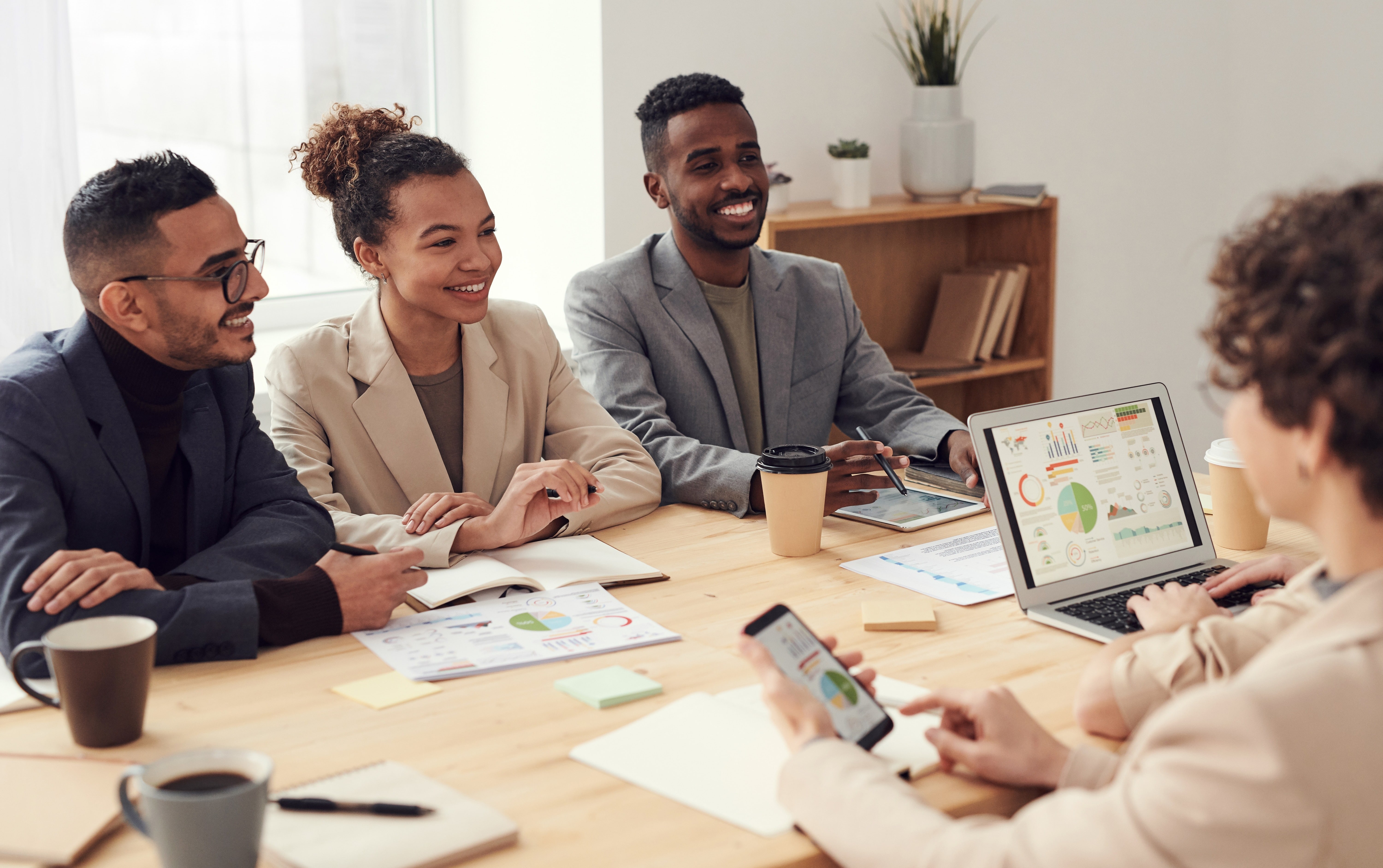 Having a Full-Service eCommerce Agency
in Your Corner
A reliable eCommerce agency is always dedicated to helping their clients outpace the competition, meet increasing customer demands and boost engagement by taking advantage of digital commerce and multi-channel opportunities.
Want to learn more about the tools and resources in our business model?