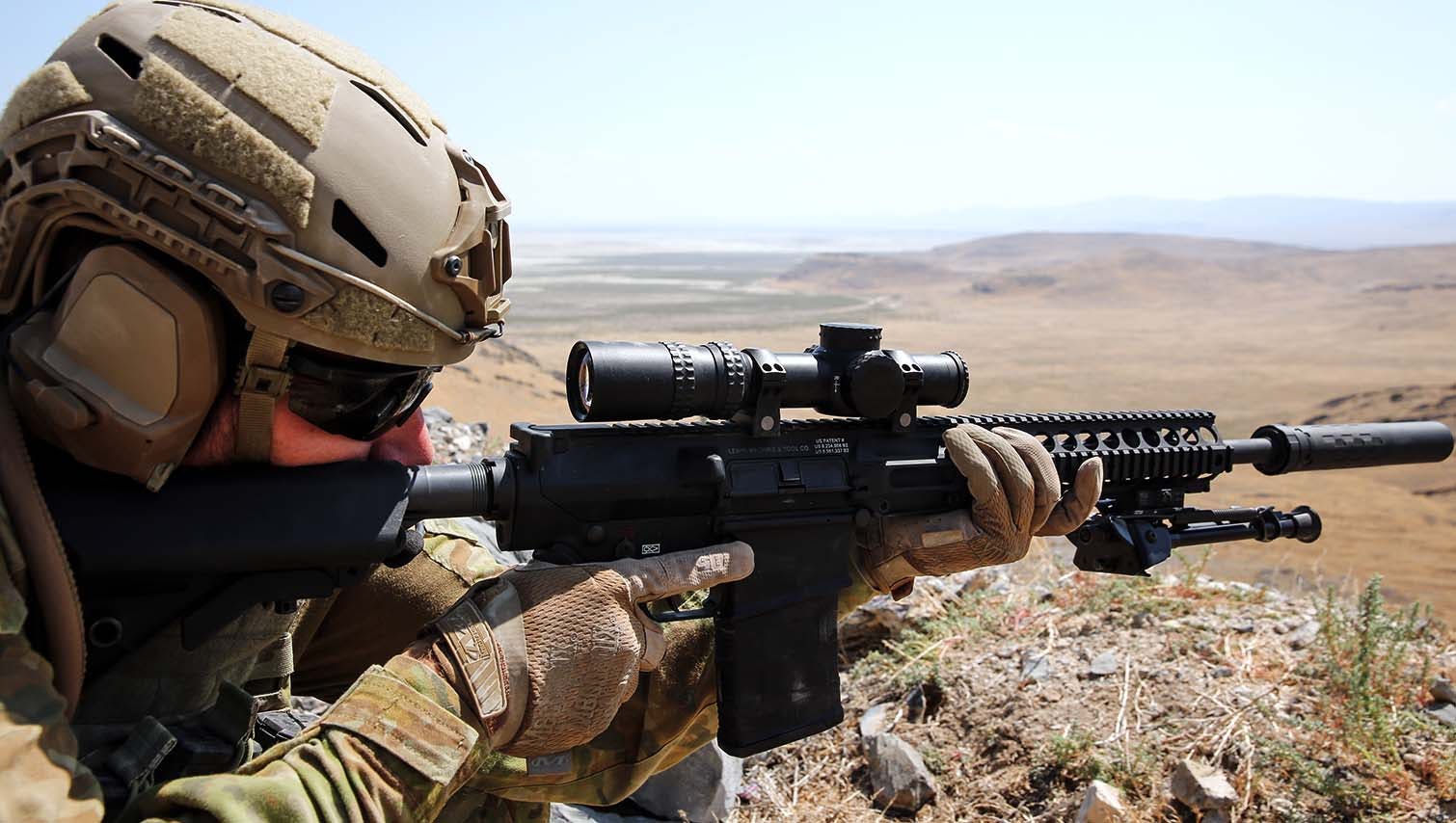 Revision Military
Smart Solutions became Revision Military's strategic partner, and continues to craft their successful path forward, step-by-step.
Veteran Focused Eyewear Company Transforms Website and Increases Conversions by over 100%
Download the Full Case Study
Revision Military designs, develops, and manufactures ballistic and laser protective eyewear intended for military and law enforcement end-users. After a lengthy search for the right strategic eCommerce development agency partner, Smart Solutions provided an Adobe Commerce upgrade, migration to Commerce Cloud, and technical support that Revision Military needed to continue to meet their customer's needs in the ever-growing, ever-changing cloud-based eCommerce landscape. With their "website rescue", Smart Solutions became Revision Military's strategic partner, crafting their successful path forward, step-by-step.
An Investment in Partnership
A tremendous part of our initial experience with Smart Solutions was learning so much so quickly. Their team invested so much time into teaching us in order to ensure we became more independent. It was an investment in our partnership that really set Smart Solutions above the rest.
Revision is a solution provider specializing in ballistic and laser protective eyewear that utilizes robust design and development expertise and experience combined with significant investment in efficient high-volume manufacturing and vertical integration to drive a fundamental and powerful objective: delivering protective eyewear solutions that save lives. The Revision logo represents quality and reliability and its products exist so soldiers, tactical forces, and other users of Revision equipment can perform at their peak and prevail through the mission at hand.
Why Revision Military Began Their Search for a Smarter Solution
Strong need to grow eCommerce presence on fully functional platform
Need to ensure upgrades and patches were scheduled and applied proactively

Difficulty with agency communication

High costs despite slow return on deliverables
Zero education allowing for

independence in managing the eCommerce site
Lack of strategic partnership for ongoing growth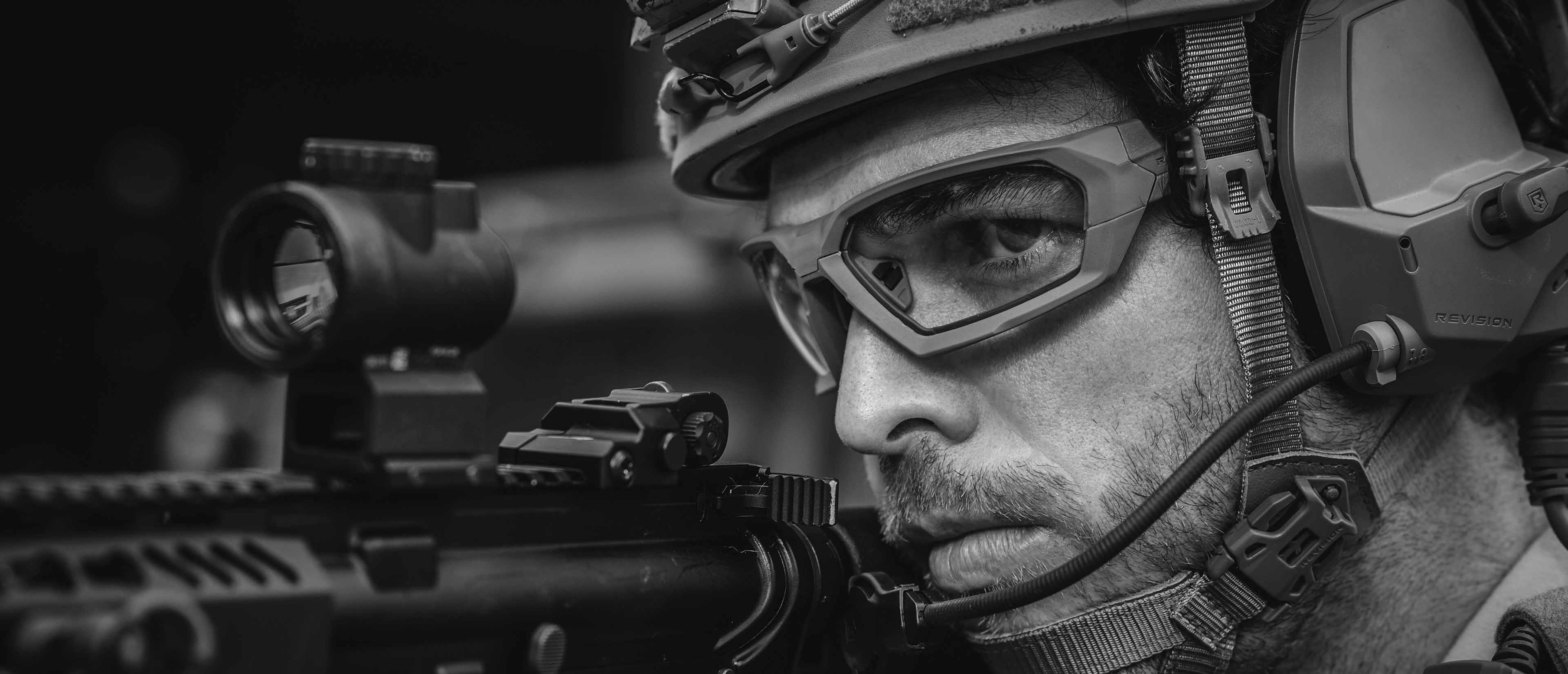 Finding an eCommerce Development Agency Focused on Growth, Client
Experience, and Customer Service

Revision Military was on the hunt for a reliable strategic partner who would deliver on needs and work with them to prioritize based on their website development budget. Ongoing site maintenance was on their list of needs and Revision's previous agency simply was not offering it. With slow response times and not feeling heard, it was time for Revision to seek a smarter solution.

With their comprehensive results-driven monthly support plan, Smart Solutions stays engaged with every level of Revision Military's Adobe Commerce Cloud platform and eCommerce strategy at a budget-friendly price point. From project management to analytics, compliance, malware monitoring, issue resolutions, strategic planning, and so much more. With their platform more stable, Revision Military can be more strategic and introduce features and functions to drive revenue, increase loyalty, and grow their eCommerce presence.
Why Smart Solutions As An Agency Partner
Revision Military's customers are primarily active and prior military service members as well as active and prior law enforcement. It was important to Revision to seek the services of Smart Solutions to work in tandem with their team to create the most optimal experience possible. As a veteran-owned, woman-owned full-service eCommerce agency, Smart Solutions has a clear and unique understanding of Revision's end-users.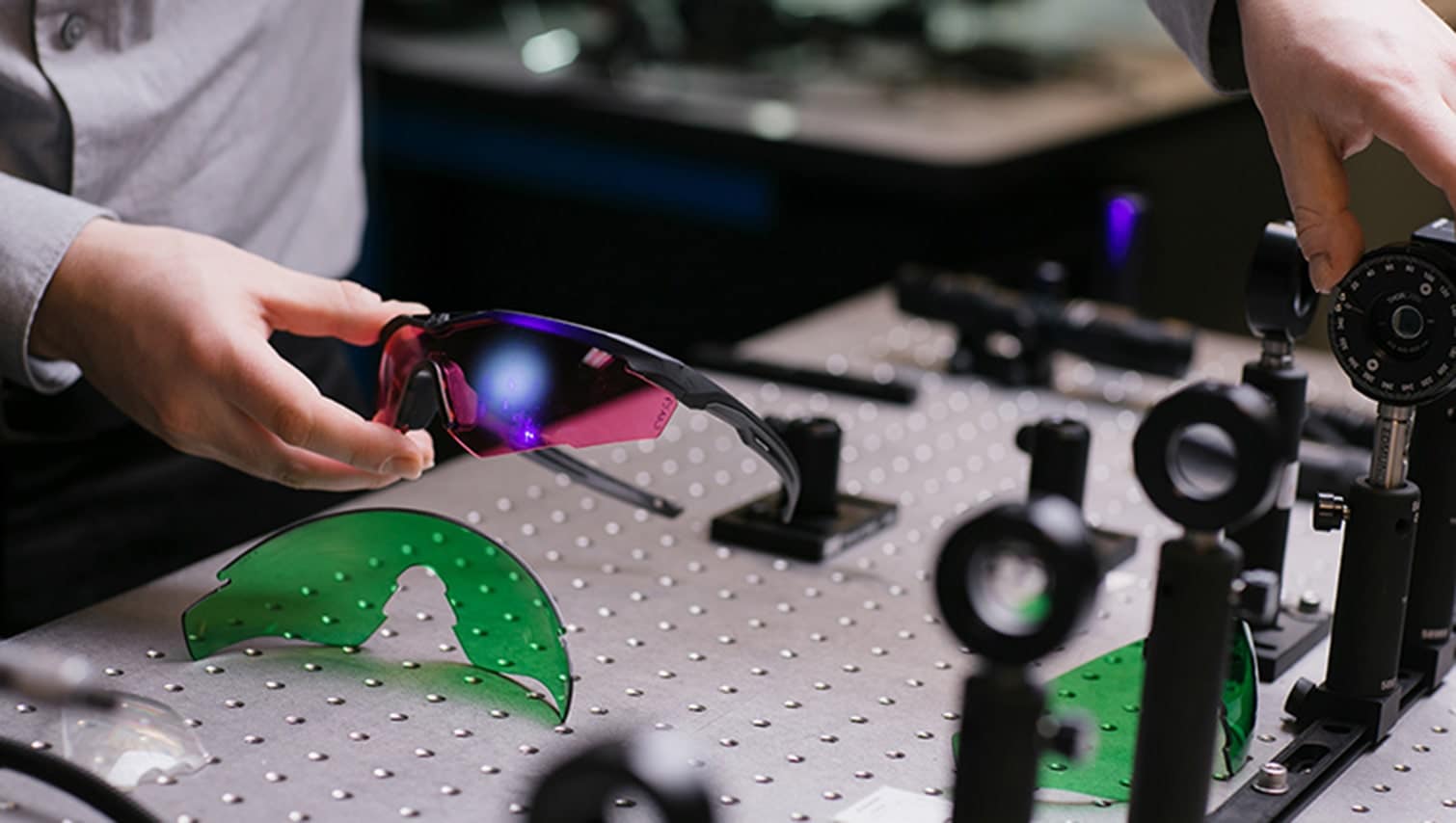 They Empower Us to Meet Every Goal
Revision ultimately selected Smart Solutions as our strategic partner because they showed they could meet our every pain point including sticking to our budget, offering detailed education allowing our team to tackle needs internally, clear communication and response times, and their experience in eCommerce site rescue was clear. They empower us to meet every goal and it's been the best decision we've made. With this strategic partnership going forward, we know we're in the right place.
Smart Solutions' straightforward delivery, consistent accountability, and decade-plus experience as an eCommerce solution agency helped both teams move forward together swiftly with eCommerce website development and a strategic partnership elevating Revision Military's customer experience and paving the path forward toward continually innovative success.
Project Highlights
Adobe Commerce website upgrade and replatform to Commerce Cloud

Customized single-page checkout experience

Long-term strategic eCommerce partnership with Smart Solutions

Budget-friendly service with an in-house feel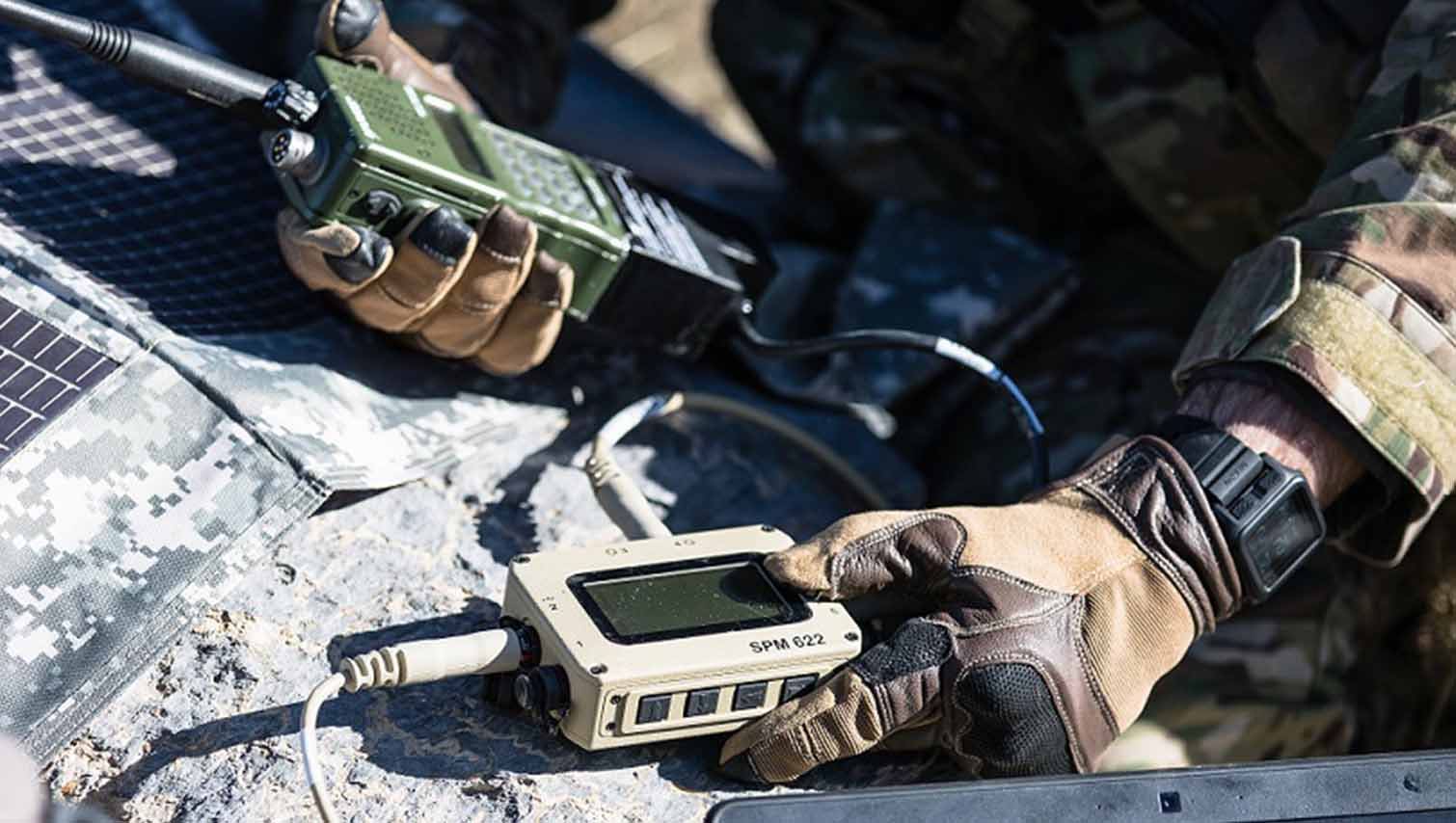 Bounce Rate improvement of 95.46%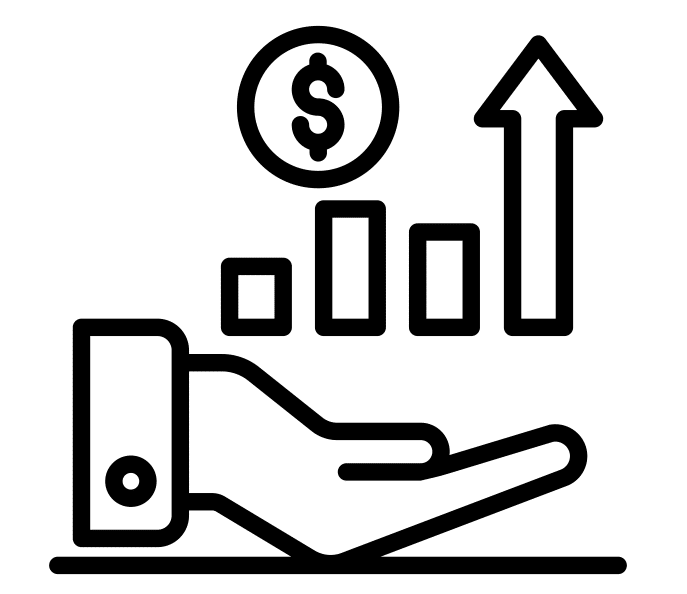 Web User Conversion Rate increase of 100%
Streamlined customer shopping experience
Ownership & Accountability
There's a level of ownership and accountability that we experienced with Smart Solutions that ensured that we're not just a paying client. They are very much a part of our team.

Looking for an experienced eCommerce agency that will treat you like a person instead of a number?
Let us help. We offer free consultations, store assessments, code audits, rescue plans and ongoing support.