Cutting Edge Bullets
Manufacturer Reloads eCommerce Strategy with Custom Magento Website
Enhanced Customer Experience and Increased Operational Efficiencies


The bullet manufacturer and online retailer had outgrown their proprietary eCommerce platform. Facing limitations of legacy technology that constrained growth and limited their ability to meet buyers' needs and integrate backend operations, Cutting Edge Bullets turned to Smart Solutions to modernize their online presence and increase operational efficiencies.
Download the Full Case Study
Within the first two years of launching their new site, Cutting Edge Bullets was able to achieve the following growth:
100%
New customer accounts increased by 100%.
10%
Average order value increased 10% year over year.
About Cutting Edge Bullets
Founded in 2001 by Daniel Smitchko, who combined his passion for precision machining and obsession with long range hunting.

Cutting Edge Bullets specializes in technically advanced brass, copper, and lead free bullets. The online store sells special, patented bullets like the SealTite™ Band to long range hunters and match shooters.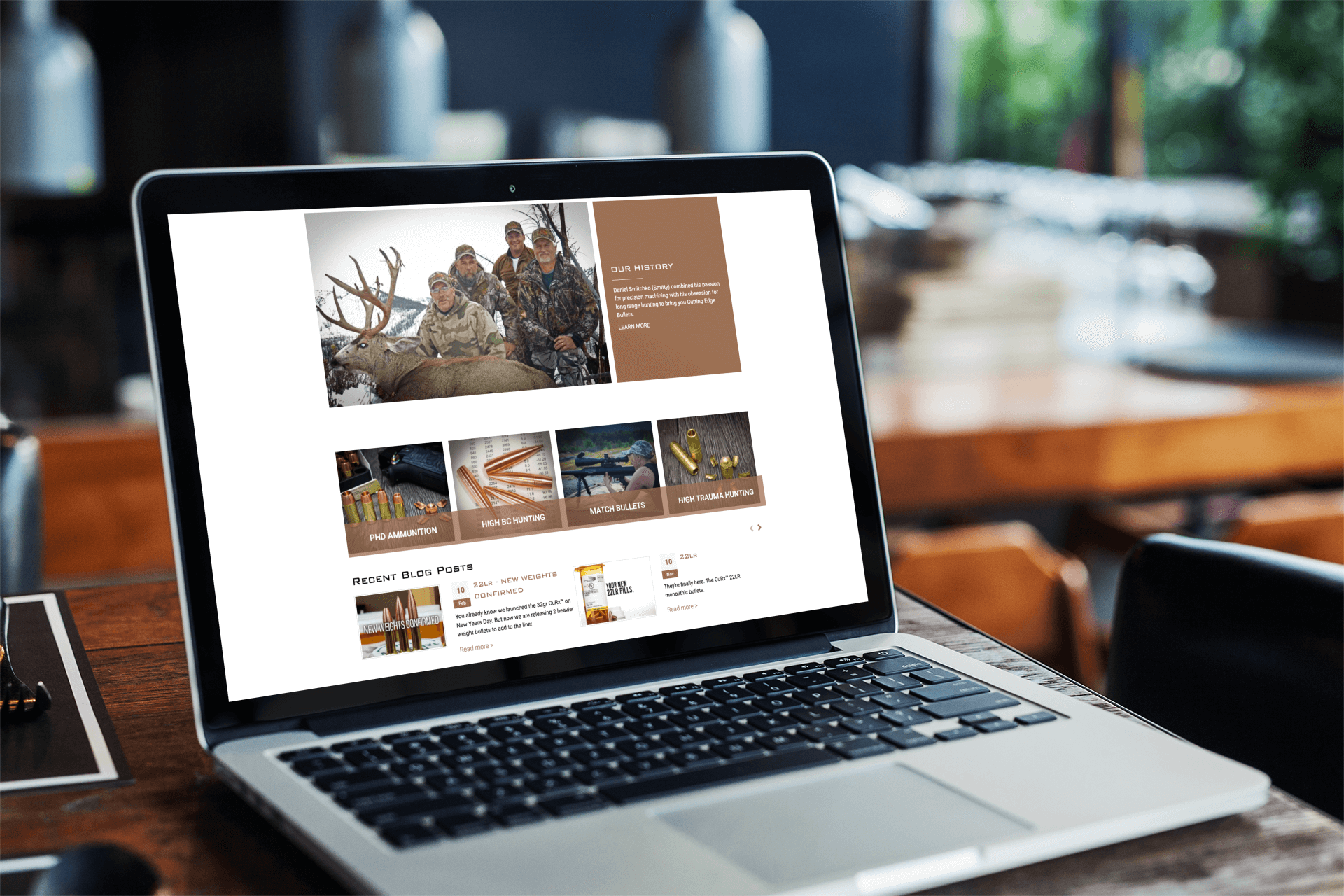 Actual Results!
"The amount of time people are staying on our site is increasing and the bounce rate has decreased significantly! Also, the number of people who found us in organic searches is insane now. Super excited about that!"
Previous Proprietary eCommerce Platform Was Limited in Features to Enhance Customer Experience and Streamline Backend Operations
Cutting Edge Bullets engaged with Smart Solutions through a customer referral. The online bullet and ammunition retailer was looking to partner with an agency that had deep eCommerce expertise and a proven track record to help them replatform their online store to a modern, cloud-based solution. They had outgrown their proprietary platform and needed an agile solution that offered flexibility and could easily scale to align with new business
requirements.
Samantha Smitchko, Marketing & Project Coordinator at Cutting Edge Bullets, was frustrated with how their current site limited their capability to improve customers' shopping experience and perform simple backend operations. "Our current website is extremely hard to navigate, and we get people telling us all the time that it is hard to find anything on our site. A lot of people don't even realize we have an online store."
Difficulty searching for and filtering products resulted in low online sales and conversion rates.
The website's high bounce rate was the result of an inadequate product search experience that left customers overwhelmed by the number of product choices and inability to narrow the list of products down to those meeting their hunting or match shooting needs. Many frustrated customers left the site without making a purchase or were forced to call support to find their desired bullets.
The system's limited capability to integrate with their QuickBooks accounting and inventory management systems represented another significant challenge. When an order was placed on the website it had to be manually entered in QuickBooks creating a data entry burden and potential human errors. Conversely, when a product was created in QuickBooks, it had to be manually added to the website. This double entry process was time consuming and an impediment to pursuing other business growth initiatives.
Unbelievable!
"I was comparing our recent analytics data to previous years and the increase in eCommerce traffic since our website rebuild is unbelievable!"
Hitting All Targets with Smart Solutions' Implementation of Magento
Cutting Edge Bullets chose Smart Solutions because they wanted to work with a true partner that understood their needs and could help them plan, build and implement an eCommerce website that was modern, mobile friendly, easy to use and scalable. Cutting Edge Bullets also needed an agency that offered proactive maintenance and support services for implementing new business initiatives.
The Magento 2 eCommerce platform offered Cutting Edge Bullets a feature-rich solution that supports the bullet and ammunition retailer's current-and future business needs. Cutting Edge Bullets participated in strategy and planning sessions with the Smart Solutions team to define design requirements and establish implementation targets.
What is the result of this collaboration?
Cutting Edge Bullets now has an eCommerce site with a modern, premium "look and feel". The site has exceeded the goal of making their customers more comfortable with the purchase of premium products by offering information and resources on:
Precision, Swiss Style bullet manufacturing process
Patented bullet designs and technologies
Twist rates reference
Gun cleaning procedures
Reload instructions
Finding nearest Cutting Edge dealers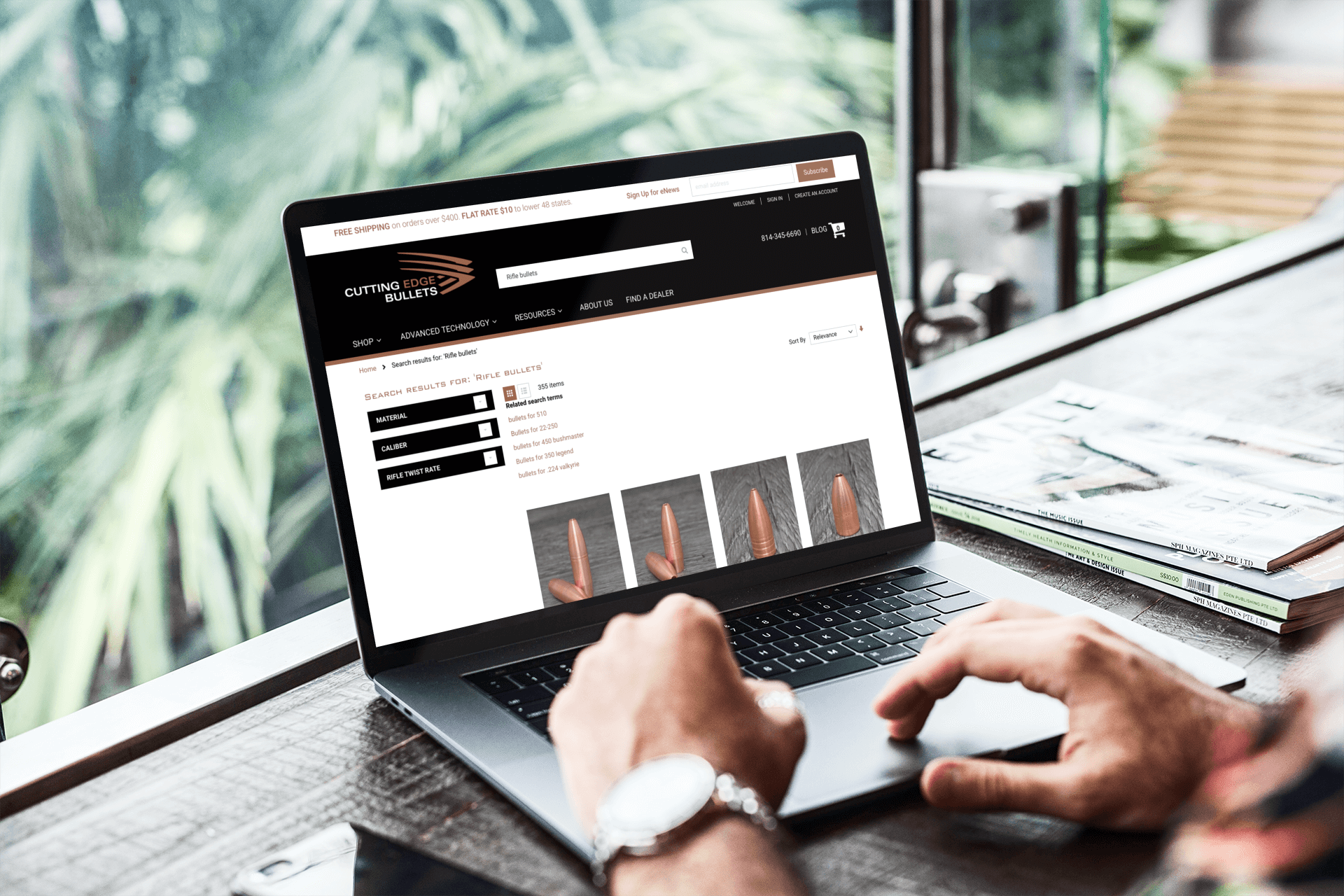 Other achievements include:
Faceted search to more quickly find products based on material, caliber and/or twist rate
Menu structure organization making it easier for customers to find products by either firearm type or product line
Special hazmat shipping rules for orders that include ammunition
Allow backorders for out of stock products
Integration of product videos
Blog integration to provide answers, build trust, authority, and brand awareness
Integration of technical data sheets providing detailed information about bullet categories and caliber
Search Engine Optimization to increase relevant site traffic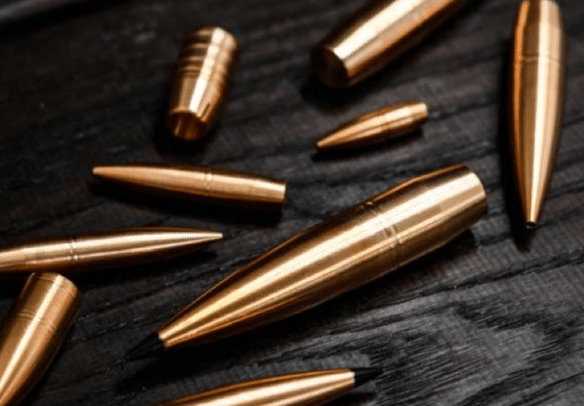 Thank You!
"Awesome numbers, thanks so much for building us such a great website!"
Exceeding All Targets with a Winning eCommerce Strategy
Since the launch of their Magento store, Cutting Edge Bullets has seen significant gains in site traffic results including:
500%
Increase in visitor sessions.
400%
Decrease in bounce rate.
100%
Increase in average time on site.
Cutting Edge Bullets continues to collaborate with Smart Solutions and implement features that boost online sales, increase repeat visits, and meet ever evolving customer needs.

Looking for an experienced eCommerce agency that will treat you like a person instead of a number?
Let us help. We offer free consultations, store assessments, code audits, rescue plans and ongoing support.